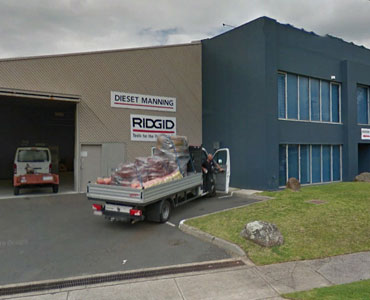 A Few Words About Us
"Dieset has been operating since 1979 as a major RIDGID distributor and as a Ridge Tool Co authorised service centre. Over the years we have completed thousands of service jobs resulting in many happy customers.
We pride ourselves on our fast and efficient service that is provided at a very reasonable cost to the customer.
Whenever possible we complete service jobs within 24 hours.
As we carry several thousand spare parts on our shelves at all times it enables us to offer a fast turn-around service and support customers from all over Australia."
We stand behind all the products we sell, so you can be confident of continued on-going support for the tools essential to operating your business.
Our Advantages
Proudly an Authorised RIDGID Service Centre
• Full Comprehensive Range of Spare Parts in Stock
• Fast Turn Around
• All RIDGID Warranty Work Done on Site
Service of all RIDGID, ASADA and BRAMLEY Equipment
• Die Sharpening Service
• Repairs to CCTV Pipe Inspection Equipment
• Our Highly Trained Staff have over 40 years of Experience